The Bob Siegel Show Episodes:
Click to see ALL previous and current Bob Siegel Show podcasts.
Click on Your Podcast App Below to Subscribe to The Bob Siegel Show:
Apple  |  Google  | Spotify |  Amazon | TuneIn | iHeart  |  Blubrry | Deezer | Android  | RSS Feed


"Alexa, play The Bob Siegel Show Podcast"



Or subscribe by email to get Bob's show delivered directly to your inbox!
Follow Bob Siegel Online
Email Bob your questions: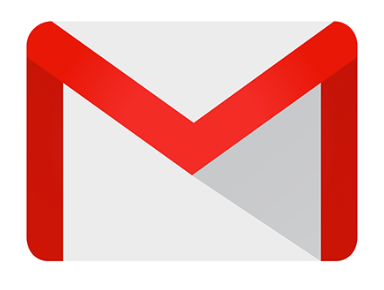 Email Bob your questions about the Bible, Christianity, politics, or anything else that's on your mind!
About The Bob Siegel Show
Theme: Christianity and its relationship to politics and pop culture.
Have you ever brought up a controversial subject at the dinner table such as religion or politics, only to have somebody immediately shut the dialogue down the moment it was getting good?
"Can we just change the subject? We're at the table!!!"
Religion and politics…The two "forbidden table talk" discussions.
This program will not shy away from either. As a Christian apologist, Bob loves fielding questions about the accuracy of the Bible, the historicity of the resurrection, the clear evidence for the existence of God, and alleged Bible contradictions.
But Bob's love for truth is not limited to scripture…
As one concerned about our constitutional freedoms, he feels compelled to express provocative commentary about current news.
As one with a background in theater, he talks passionately about the messages of life found in the arts.
About Bob Siegel
A graduate of Denver Seminary and San Jose State University, Bob Siegel is an author, columnist, radio talk show host and public speaker. Over a period of many years Bob has ministered to churches and college campuses across the country, using a variety of media including, seminars, formal debates, outdoor open forums and one man drama presentations.
Bob grew up in a strong Jewish home, but was led to Christ while in college, through the ministry of Campus Ambassadors. (Missions Door)
Bob has debated many outspoken atheists, including, Dan Barker (Freedom From Religion Foundation), Phil Paulson, (Fundamentalists Anonymous) and Dr. Robert Price (The Jesus Seminar). Currently Bob serves as Apologetics Pastor at Skyline Church.
In addition to his own weekly radio show  (AM 1170, FM 96.1, THE ANSWER, San Diego) Bob has been a guest on many other programs both national and local including, The 700 Club (CBN), The Dr. Gina Loudon Show, HausRules With Michael Hausam, The Craig Avery Show on Channel Radio (England), Andy Parks, Live from the Washington Times (Washington D.C.), The Christian Breakfast Club on WBFI Christian Radio (Kentucky), The Eddie Huff Show, KFAQ Radio (Oklahoma), Resistance Radio, KLUP radio (Texas),  The Rick Amato Show, KCBQ (San Diego), KUSI Television's Good Morning San Diego, Come Together San Diego on KPRZ,  One America News Network, Family Radio, and the world popular Jonathan Park radio drama series, for which Bob guest starred in two episodes and wrote one episode, Clue From Nineveh.
Bob has contributed to Communities @ Washington Times, San Diego Newsroom, Communities Digital News, and San Diego Rostra. Between 2007 and 2010 his daily blog was frequently found in the National Top Ten on Townhall.com.  Bob does a good deal of playwriting as well (14 plays & 5 collaborations), including the award-winning Eternal Reach.  Bob has also published both fiction and non-fiction books including I'd Like to Believe In Jesus, But…, Push the Winds Around, Inside the Castle in the Glass and Choice of the Lorelei. His novel The Dangerous Christmas Ornament is a 2017 "Distinguished Favorite" of the Independent Press Award and the New York City Big Book Award.  It is also listed by About Read as one of the Top 30 Recommended Action Adventure Books for 11-Year-Olds!