The Bob Siegel Show Episode 7
Subscribe to The Bob Siegel Show:
Apple | Google | Spotify | TuneIn | Blubrry | Deezer | Android | RSS
Bob Siegel Show Podcast Page @ CGM Radio
Bob's guest is Mark Walters. Mark has had a varied career including the Navy (Quartermaster 2nd Class Petty Officer in navigation) public school teacher, prison chaplain, and Correction Deputy for Sheriff.
As a conservative African-American, Mark talks candidly about the segregated south he grew up in, comparing it to  significant progress he sees in America today. His devotion to Jesus Christ and the authority of the Bible serve as a lens through which he views and evaluates our present culture.
This interview takes up the high majority of the program with limited commercial interruption. The interview begins about one-quarter into the show.
Other Topics:
-Bob's opening monologue speaks to the hypocrisy of state and city governments restricting business and freedom in the name of "keeping us safe" during the COVID19 lockdown, only to restrain police protection during the riots of the past two weeks.
Bible:
-Is it a sin to gamble? (a light-hearted approach followed by a genuine answer)
Satire:
-Wisdom from the Left
As mentioned on today's program: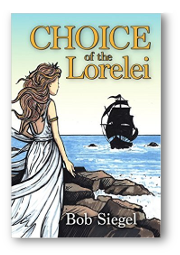 Martha Flannery, an aggressive missionary, sets out for the Phrasian Islands to convert the newly discovered tribe called Ranu. Here she enters a strong battle of wills with Dr. Connors, a cultural anthropologist who wants…
Podcast: Play in new window | Download
Subscribe: Google Podcasts | Spotify | TuneIn | Deezer | RSS